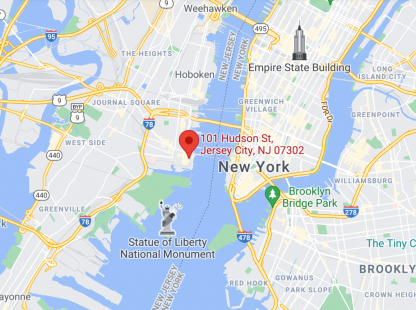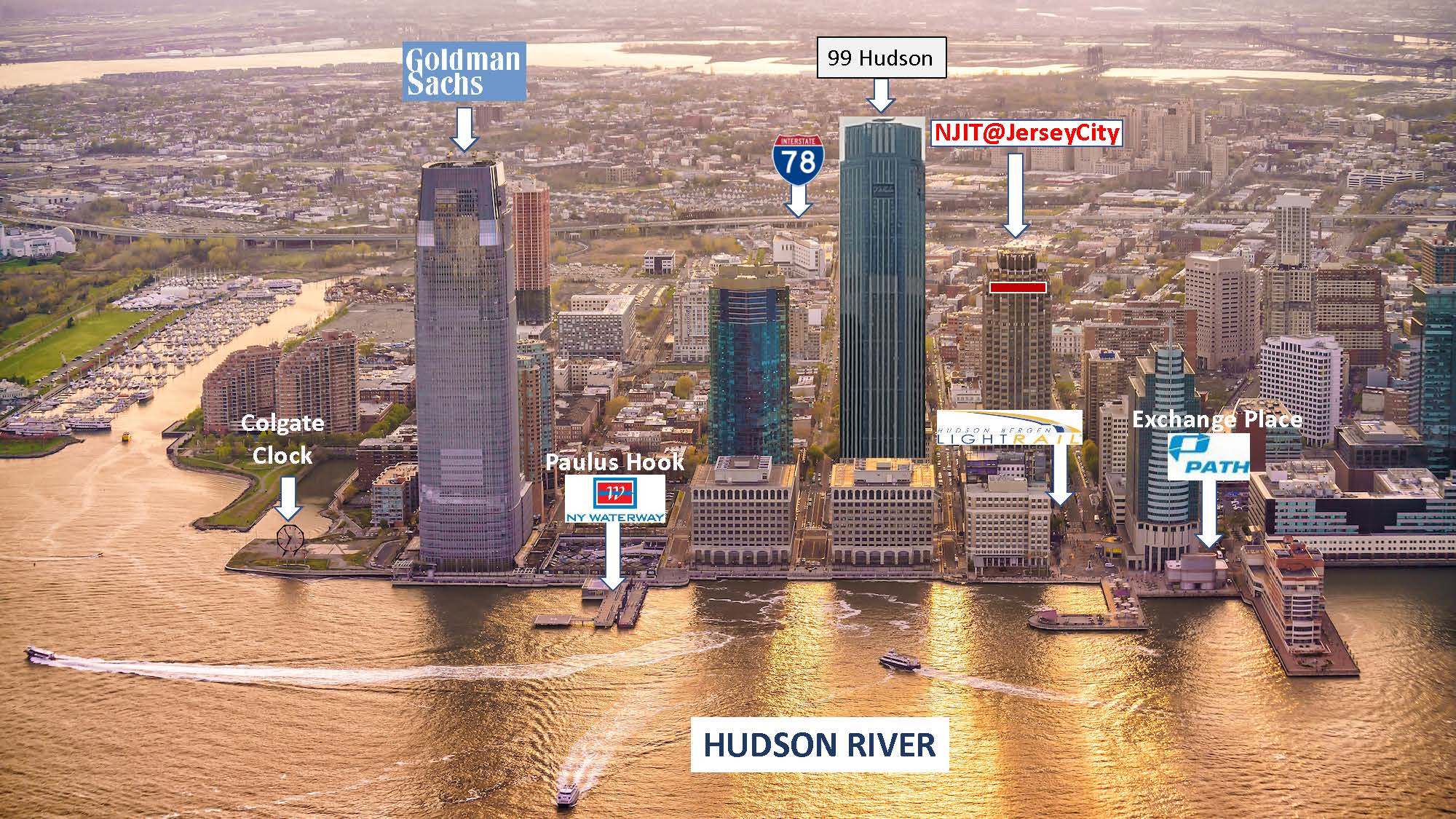 The Institute for Future Technologies is located on the 36th floor of 101 Hudson Street on the Waterfront of Jersey City. The building occupies an entire block bordered by Montgomery Street, Hudson Street, York Street, and Greene Street.

Directions from Google Maps
Public Transportation
101 Hudson St. is located across the street from Exchange Place station for the PATH and the Hudson-Bergen Light Rail. The PATH at Exchange Place is served by the Newark-World Trade Center and Hoboken-World Trade Center lines. The light rail at Exchange Place is serviced by two routes: the Tonnelle Avenue - West Side Avenue and the Hoboken Terminal - 8th Street service routes. The NY Waterway Paulus Hook Terminal is located at the end of Sussex St. at the Hudson River Waterway three blocks away (walking distance) from 101 Hudson St. There are three ferry routes from NYC: Pier 11/Wall St., Downtown/Brookfield Place, and Midtown/W. 39th St.

Parking and Building Entry

To access the parking garage continue along Hudson Street to York Street; turn right onto York Street and continue towards Greene Street or approach the parking garage by driving along Greene Street and taking a left onto York Street. The entrance to the garage will be on the left

The entrance to the parking garage is the last "garage door" entrance before the intersection of York and Greene Streets:
Google Image of Parking Deck

To enter the parking garage push the button on the ticket dispensing machine; retrieve (and keep!) the ticket to release the arm of the gate to continue driving up the steep ramp to Level 2. Parking is available on Levels 2 - 5. Keep the parking ticket to process payment and to be able to exit the parking deck. Once parked, see signs for the elevators to the lobby.
Exit the garage elevator onto the rear lobby of 101 Hudson Street. Turn right to walk down the corridor towards the front of the building.
All building visitors must check in with the security and receive a temporary pass. Walk to the middle elevator bank to access the 36th floor. Exit the elevator and see signs for NJIT@JerseyCity. Turn right to the double glass door entrance to NJIT@JerseyCity (Suite 3610).